Resources & Recommended Products & Services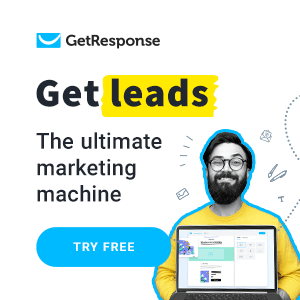 How to Automate Your Marketing and Prospecting
This is the email marketing platform we've been using for over 10 years.  It enables you to create a valuable list of prospects, partners, and clients, so you can develop relationships with them and build a responsive and profitable client base.


Pro's: User-friendly; can easily create great-looking landing pages that get results; high email deliverability rates; can automate your marketing & prospecting with their autoresponders and other tools.


Cons: There are cheaper alternatives out there, although their services are not as comprehensive.


You can sign up for a free 30-day trial with no credit card required, and you can cancel at anytime.
How to Get All the Money You Need to Fund All Your Deals
This is a Free 90-minute Video Training on our specific system for raising private money.  
[Note Investing] Creating Hassle-Free Cash Flow in Real Estate… Without Tenants, Toilets, or Trash!
If you like the idea of investing in Notes, we always recommend getting the right type of education as a critical first step. And one of the best resources we know of (and have personal experience with) is Note Investor University's Weekly Mastermind Group run by our colleague and friend Desi Arnaz .
In this comprehensive program, you'll learn how to build a large Note Portfolio using OPM (other people's money).
Through one-on-one coaching, live weekly mastermind sessions, a quick-start video training series, and various other resources, Desi and his team will help you create lifetime passive income with Promissory Notes secured by real estate all across the country.
Kimmie P finds the information and coaching so valuable, she's enrolled in the program herself, so you may catch her on the weekly mastermind sessions right alongside you.
On top of that, it's one of the most reasonably-priced training programs you'll find in the entire Note Investing space!